Provide access to applications independent of the operating systems and devices used by an organization's employees.
Today, IT departments must manage the rapid and asynchronous evolution of various technological components such as server OSes, applications and workstations. Thus, server OSes run at a different speed compared to business applications (asynchronous with each other), which run at a different speed from the client devices OSes characterized by an ever-increasing diversity and uses. The challenge is therefore to make access to applications independent of these heterogeneous systems. For example, to be able to provide access to old business applications on new generation workstations or to install a new application on an old workstation deployment that would be expensive to renew.
The virtualization of applications or desktops considerably simplifies the daily provision, management and evolution of applications on the IS: the installation and maintenance of applications is done on the reference machine and is redeployed from this machine.
Centralized application management
Quick application deployment
Simplified application maintenance
Our solution to answer your problem :
Immediate access to your virtual desktop and all your applications, on premise or cloud.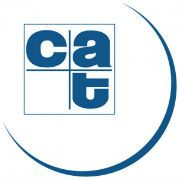 "AppliDis, now Systancia Workplace, is a highly operational and easy-to-access tool that enables large-scale virtualization projects to be deployed. We are very satisfied with our choice and with the professionalism of the Systancia teams, who were able to support us throughout the process".