Bringing control and confidence to users
Our vision is an experience of the work environment in which everyone feels in full control and safety.
We want to bring back a human face to the digital working environment, by positioning technology in its right place.
At Systancia, our goal is the end user!
In fact, the digital revolution may place technology at the centre and impose it on the user: we do, however, believe that technology is at the service of the individual. For this reason, we place all the ingenuity of our teams in meeting the human challenge of the digital experience.
Behind every workstation, there is a person who deserves to be in full control and in full confidence: it is the conviction that guides our company.
Derrière tout poste de travail, il y a une personne qui mérite d'être en pleine maîtrise et en pleine confiance : c'est la conviction qui guide notre entreprise.
This is why hundreds of public and private organizations choose Systancia, to unleash the potential of each and every one of them, with complete confidence. With all our R&D in France, we market our application virtualization (VDI)
An access window to a remote desktop or applications. The virtualization of desktops or applications…, private access (VPN
Virtual Private Network. VPN is a technology that simulates a local area network between two…), privileged access management (PAM
Privileged Access Management. MAP is a technology for managing access and authentication of authorized users,…) and identity and access management (IAM)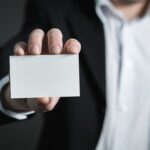 A set of processes that manage a user's identity on the network. Identity and Access… solutions worldwide, with our network of partners.
Christophe Corne - Founder and Chairman of the Board - Systancia
"Our mission is to provide users with the most efficient and secure access to all their applications in their work environment. And to offer the best compromise between operational efficiency and regulatory compliance, between business ease-of-use and risk control, between security and user experience."