Compliance with multiple regulations is sometimes perceived as a constraint, but it is nevertheless necessary to ensure an effective IS security.
Information system security regulations guarantee that any organization in a specific business sector can protect the data entrusted to it or the integrity of its information system itself. By implementing certain solutions, it is possible to respond precisely and effectively to the heterogeneity of rules in terms of IS administration, access management and identity and authorization management in order to be able to react in real time in the event of malicious actions.
Track and secure IS access
Monitor administration actions
Protect personal and sensitive data
Our solutions to answer your problems:
The sterile and disposable virtual desktop for the administration of all your resources, on premise or cloud.

Transparent authentication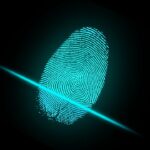 Primary or secondary authentication Authentication allows a user to guarantee his or her identity before…, in all its forms, to all your applications, on premise or cloud
Powerful management of your entire ecosystem's identities and authorizations for all your applications, on premise or cloud
An airport group in a major French metropolitan area has chosen to use Systancia Cleanroom to secure the workstations of its administrators, both internal and external. Systancia Cleanroom has been deployed on 150 accounts defined to manage over 500 resources, while raising the level of security required by the organization's sensitive nature, which is subject to numerous security regulations.
OVIs (Operators of Vital Importance) are organizations identified by the French State as having activities essential for the exercise of State authority, the functioning of the economy, the maintenance of the defense potential or the Nation's security. These operators of vital importance are subject to certain regulations, particularly in terms of IT security. OVIs have a regulatory obligation to use solutions qualified by the ANSSI
Agence Nationale de la Sécurité des Systèmes d'Information. L'agence Nationale de la Sécurité des Systèmes… (French National Cybersecurity Agency), when they exist.
After having obtained the ANSSI first level security certification (CSPN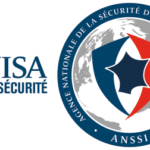 Certification de Sécurité de Premier Niveau. The First Level Security Certification (CSPN), awarded by the…), IPdiva Secure, now Systancia Gate is the only solution to have obtained the ANSSI Qualification-Elementary level for identification, authentication and access control to the IT system. With this qualification, IPdiva Secure becomes the only solution recommended by the ANSSI to ensure the security of access to IT systems of administrations, of the 250 Operators of Vital Importance (OVI)**, and more broadly of companies. It is a guarantee of reliability, robustness and impermeability to external threats.
Meeting regulatory requirements
Tested and validated solution efficiency
Compliance of the solution monitored in time by the ANSSI
Our solution to answer your problem:
The high-security access portal to all your applications, on premise or cloud.
One of the main French commercial ports, identified as an OVI by the State, has chosen the IPdiva Secure solution for securing access to IS resources. It was the only solution that would allow this commercial port to secure its employees' access to the information system, in full compliance with its regulatory obligations.