To guarantee the adoption of users and the IT department, any IT solution must guarantee an optimal access and use experience while enhancing IS security and not be perceived as a constraint by the user.
Extranet private access to applications
Any organization must be able to interact with its various stakeholders, whether internal or external collaborators. Private extranet access to applications allows to secure exchanges, but also often to simplify them, via ergonomic solutions, thus promoting user acceptance.
Secure exchanges between different organizations
Ensure data confidentiality
Compatibility with all applications
Our solution to answer your problem:
The high-security access portal to all your applications, on premise or cloud.
A government entity operating under the supervision of one of the largest French ministries and exchanging a multitude of confidential information with various agencies, organizations or industries, decides to deploy a solution that allows highly secure exchanges while limiting configuration and use constraints. As part of this project, Systancia Gate allowed to guarantee private extranet access to applications, providing both security and ergonomics.
Ecosystem access experience
User comfort is one of the social challenges for companies. In addition to their effectiveness, today's IT tools must be functional, intuitive and ergonomic. Access security should not be a source of dissatisfaction. User authentication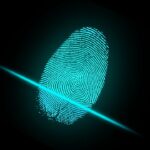 Primary or secondary authentication Authentication allows a user to guarantee his or her identity before… must be simplified, while maintaining or even increasing the level of security for IS access. Strong authentication with PIN code, identity federation, automatic and transparent application password management, autonomous user unlocking are just some of the features that combine security and optimal access experience for the user.
Saving time and improving the user-friendliness of the workstation
Unique and stronger password for the user
Cost reduction through autonomous unlocking of users
Our solution to answer your problem:

Transparent authentication, in all its forms, to all your applications, on premise or cloud
"We needed an identity management solution that would allow us to automatically provision all our business applications and take into account the most demanding identity management constraints. This is what Avencis Hpliance, now Systancia Identity, allows us to do, without any further development, thus promoting a real agility."
Download the complete success story in PDF format