Identity and Access Management
Strengthen the security of connections to the resources of the IT system and simplify management of identities and authorizations.
A single master password to remember for accessing all IT resources.
Secondary passwords are stored in a vault in order to automate the connection to multiple resources.
Password life-cycle management (complexity, duration, renewal) allows security policies to be strengthened.
A secure level of connectivity
Multi-factor authentication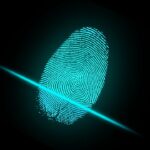 Primary or secondary authentication Authentication allows a user to guarantee his or her identity before… (card, OTP token, biometrics) for raising the level of security of connections.
A reduction in help-desk costs thanks to self-help features in the event of lost or forgotten means of authentication.
Identity and Access Management
Identity and Access Management (IAM)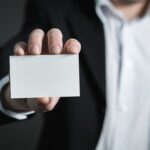 A set of processes that manage a user's identity on the network. Identity and Access…, covers the identity management of personnel working for the company (employees, service providers, partners, etc.) and the management of their access rights according to their profile (role, department, etc.).
Identity management solutions allows the management of user access rights to be considerably simplified as well as ensuring compliance with all the relevant regulations in this regard.
Centralized identity management via provisioning mechanisms using multiple company repositories.
Defined authorization policies
Authorization policy definition based on automatic rules or on manual assignments in order to manage access rights to the resources.
Reduction of the risk of errors related to the complexity of the life cycle of user accounts and their associated entitlements.
Compliant management of authorizations
Segregation of duties (SoD), access monitoring and verification allowing compliance with regulations.
Want to know more about SSO authentication and the management of identities ?