Sausheim, March 19th, 2019 – Systancia, the French champion of cybersecurity and virtualization, has achieved, for the sixth consecutive year, a double-digit growth combined with solid profitability. Thanks to technological and commercial successes obtained – particularly through its latest innovation, the Cleanroom solution – Systancia recorded a 55% increase in license revenue in 2018, twice the current market growth rate. Systancia is starting 2019 with confidence and ever more ambitious development objectives, in France and abroad.

Systancia's growth is driven by innovation
A key event in 2018 was the launch of Systancia's latest innovation: Cleanroom, the only PAM
Privileged Access Management. MAP is a technology for managing access and authentication of authorized users,... solution in a sealed environment. The Cleanroom solution meets the growing demands of secure administration by providing a virtual, sterile and single-use administrator workstation via a unified experience combining the benefits of IAM, VDI and VPN
Virtual Private Network. VPN is a technology that simulates a local area network between two... technologies.
Thanks to Cleanroom, Systancia achieved a 42% growth in the last quarter of 2018, compared to the last quarter of 2017. Many companies, including mid-sized and large groups, have trusted this innovative solution, for example the social protection group Klesia. This means that Cleanroom represents a major growth lever for the company which in 2018, doubled the number of contracts to more than 100,000 euros, compared to 2017. Systancia has also been chosen by a very large group to provide the identity management solution for its 200,000 employees.
In 2018, two Systancia products received the France Cybersecurity label: Avencis SSOX and Avencis Hpliance. In 2019, it was Cleanroom which obtained the France Cybersecurity label during the ICF (International Cybersecurity Forum). In addition, IPdiva Secure, the only solution qualified and therefore recommended by the ANSSI
Agence Nationale de la Sécurité des Systèmes d'Information. L'agence Nationale de la Sécurité des Systèmes... (French National Cybersecurity Agency) in the field of "identification, authentication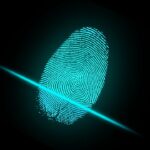 Primary or secondary authentication Authentication allows a user to guarantee his or her identity before... and access control," obtained the ANSSI Security Visa in June 2018.
This year, Systancia will continue its innovation projects in all product lines, through the practical implementation of AI for its IAM and PAM solutions, the launch of its AppliDis Fusion 6 solution and new Cloud services managed by Systancia.

Systancia has strengthened its team to win new markets in France and abroad
Today, Systancia operates in 11 countries – through its network of partners – and wishes to expand its international presence.
To support its development, the company has created a multi-functional International Channel division (business, technology evangelists, consulting). This dedicated team is managed by Jonathan Fussner, as Channel Director, and is in charge of supporting partners' sales and technical teams, in France and abroad.
The arrival of Bernard Debauche as Chief Product Officer in charge of product offer management also reflects Systancia's wish to adapt its product offer to better conquer new markets, in France and abroad. Bernard Debauche will be in charge of the definition of new products, their development and their marketing.
"Driven by our strong growth and the great interest for our Cleanroom and Hpliance solutions, we will accelerate towards our strategic objectives – SaaS solutions, international growth and development of our channel network . I would like to thank our customers and partners for their trust and, of course, all the employees who enable Systancia to reach new frontiers, always with the same enthusiasm," explains Christophe Corne, Chairman of the Executive Board and founder of Systancia.
To support this growth, Systancia, which is maintaining a low turnover, is planning to continue recruiting, particularly in R&D and Professional Services at its three French sites (Alsace, Paris, Bretagne) and will reach 100 employees in 2019.

About Systancia
At Systancia, we value ingenuity to innovate. We blend application virtualization, cybersecurity and artificial intelligence to create unique, award-winning and certified solutions. Behind every workplace, there is a person who deserves to be empowered and trusted. This is our belief and our goal. This is why hundreds of public and private organizations choose Systancia, to unlock the potential of everyone, in full trust. With all our R&D in France, we sell our application virtualization (VDI)
An access window to a remote desktop or applications. The virtualization of desktops or applications..., private access (VPN), privileged access management (PAM) and identity and access management (IAM)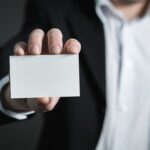 A set of processes that manage a user's identity on the network. Identity and Access... solutions across the globe, with our valued partners.
https://www.systancia.com/en